Description
This is a digital download. Your registration code and instructions will be emailed to you. The code will be available immediately. We do not accept returns on this product, please make sure you have checked your system compatibility before completing the purchase. Feel free to contact us with any questions, we are happy to help.
Upmix, downmix & reshape multichannel sound.

Surround Suite delivers all the control needed to define, enhance and fine-tune your surround mix to perfection. Achieve natural and coherent upmixing from stereo to 5.1 and 7.1 via Halo Upmix, take advantage of ISL's transparent True Peak limiting and SEQ-S's linear phase EQ in surround modes, and complement your surround workflow with Halo Downmix's precise and tweakable downmixing.
Flexible to suit your needs
Full access to surround balances
Regulate low frequency content
No phase warping
Individual surround channel access
Fine-tune surround mix
Clear visual feedback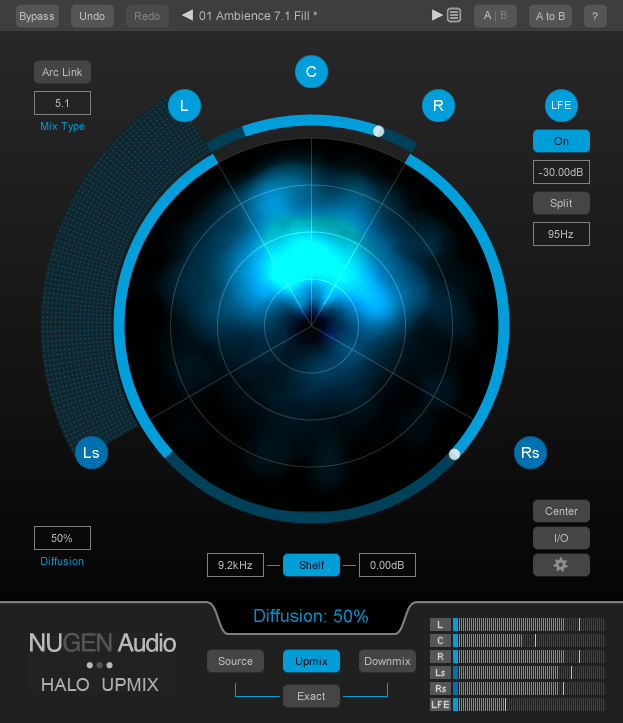 With unique centre channel management, including switchable dialog extraction, Halo Upmix is perfect for all types of production from archive restoration and TV through to the full 7.1 feature film experience.
With surround delivery requirements becoming more and more common, a tool like Halo Upmix can be indispensable. Unlike legacy upmixing practices, Halo Upmix offers full downmix compatibility. For those working in Dolby Atmos, Auro 3D and Ambisonic environments, a 3D immersive audio option is also available.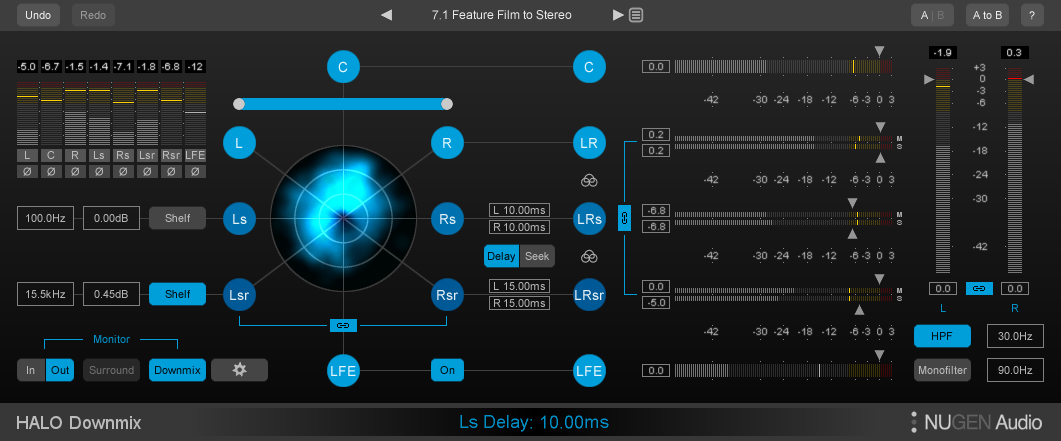 Precise surround control, versatile downmix balancing and mix monitoring for accelerating and enhancing your surround productivity. Halo Downmix is the glue that brings your workflow together, allowing you to deliver in surround and stereo with ease and without compromise.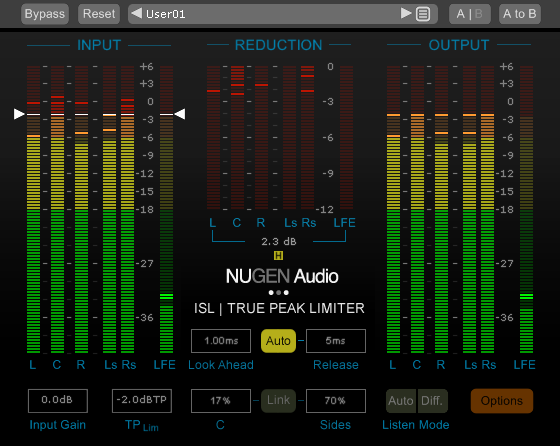 No need to second guess your sample-peak limiter time and again, or deliberately increase headroom to avoid a downstream problem. Just dial in your True Peak limit and let ISL take care of the rest.
Unlike traditional limiters, ISL provides a TPlim control, automatically adjusting transfer curve parameters for minimally invasive brick-wall protection.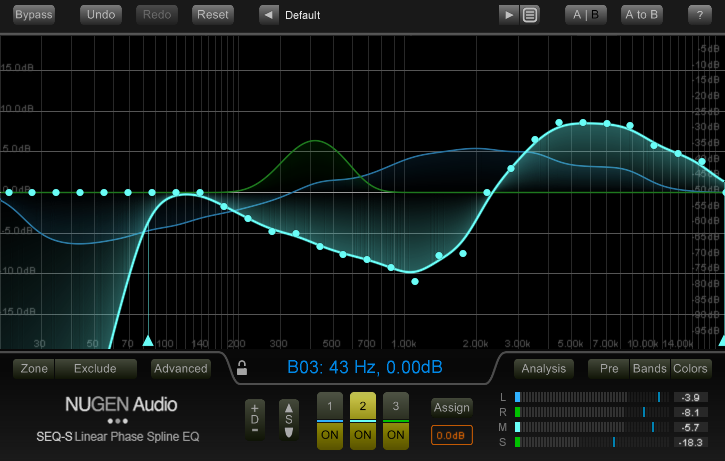 SEQ-S gives you EQ matching up to 7.1, with stereo mid/side operation and automated spectrum analysis. Automated EQ morphing allows for controlled scene transitions and creative sound design possibilities.
Surround delivery requirements are becoming more common, making a consistent surround workflow indispensable for anyone in post production. Expand your existing stereo and 5.1 mixes with zero artificial reverberation or chorusing effects, tweak and refine with True Peak limiting and powerful EQ sculpting/matching/morphing, and then fine-tune your downmix to ensure the best possible stereo fold-down.
High quality upmixing
Centre channel isolation
Surround sound reshaping
Precise downmixing
Broadcast limiting
Surround EQ
Available formats:
We support AAX, VST3, AU and AudioSuite in 64-bit.

NUGEN Audio is in the process of phasing out some older plug-in formats. Our most recently updated products no longer support 32-bit or RTAS/VST2. Customers who still wish to use these formats can download a legacy installer from the Build Archive.

Minimum System Requirements
Mac OSX 10.9 or above / 512 MB RAM
Windows XP or above / 512 MB RAM
Payment & Security
Your payment information is processed securely. We do not store credit card details nor have access to your credit card information.